Student Accommodation
Manchester
All Properties are Sold Out
If you're looking for Manchester student accommodation with a luxury feel, then our Prestige Student Living properties are perfect for you. You'll be within easy access of all of the city's universities, so no matter if you're studying at the University of Manchester or Manchester Metropolitan University, our apartments are conveniently located so you can get to your lectures.
Luxury Student Accommodation Manchester
We offer a range of
luxury student accommodation in Manchester
within various locations, which feature everything modern students need from a spacious living space to great facilities to a welcoming property team to top of the range social spaces.
We have en-suite rooms available within our accommodation properties which feature a comfortable bed, study area, storage space, private bathroom and a modern communal kitchen. With our array of luxurious rooms across our various properties, we're certain there will be a style to suit you and your lifestyle!
We've got it all with our brilliant communal spaces, meaning you can get to know the rest of the student community living within your apartment building or just sit and relax. Not to mention, Manchester's student population is over 100,000 so you'll be certain to make friends with a wide range of people when out and about in the city centre.
Don't worry about your student budget either, as bills are included within your rent when you choose Prestige as your student living provider. We make sure to do the stressful parts so you can focus on having fun and working hard!
There's more amenities to utilise when living at our
student accommodation in Manchester
, like CCTV, secure door fob entry, laundry facilities and bike storage along with much more. View our properties to find out why students year after year choose our student living spaces to call home whilst at university.
When living in our luxury student accommodation in Manchester, you'll have so much to discover on your doorstep from green parks to world-class shopping destinations to vibrant bars and clubs to fantastic restaurants to cultural attractions to iconic music venues to famous sports grounds. The leisure activities and amenities that are available to students in this North West City really are endless, and there's something for everyone's budget and interests.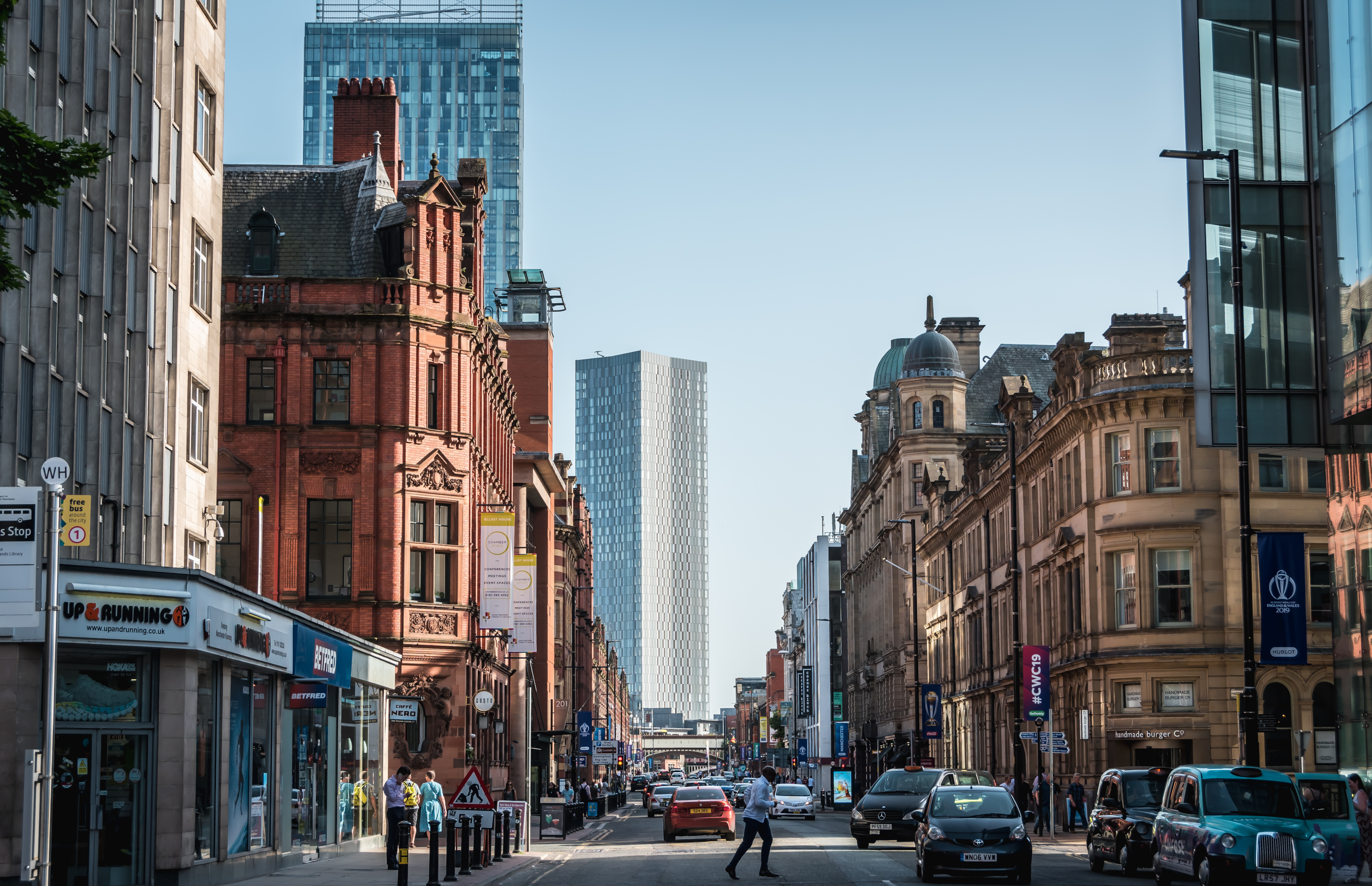 Whilst this modern city has gained a reputation as one of the best places for entertainment, culture and nightlife, it's also centrally located near to the Peak District so you can escape the hustle and bustle of city life and relax within the countryside. It's the best of both worlds!